---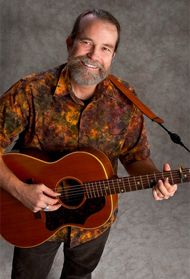 WELCOME HOME! 
Thank you for visiting.  I am a touring balladeer and songwriter based in Albuquerque, New Mexico.  My music is published under the business name Perfectly Stable Music, a derivation from the title track of my first CD, released in 1999. I released my first five albums on Perfectly Stable Music and then was invited to join the excellent and prestigious Berkalin Records songwriter label for my newest albums: 
Sleeping Dogs in 2013;
These Houses in 2016;
LIVE at the Kitchen Sink in 2018;
and New Old Friends in 2023. 
On this site you'll find information on my songs, recordings, videos, show schedules, photo gallery, music activities, links to other music sites, and more. On each page there are linked titles for every other page, so you can move around from page to page within the site pretty easily. You can buy my CDs by credit card on this site, or you can call, email or write. The Tour Dates page lists my solo performances as well as concerts I perform as a member of The Limeliters.  
If you'd like me to update you periodically, please add your email address to my mailing list and I'll keep you posted on new recordings, shows and other developments (but not TOO often!). Thank you for your support! --all the best,

---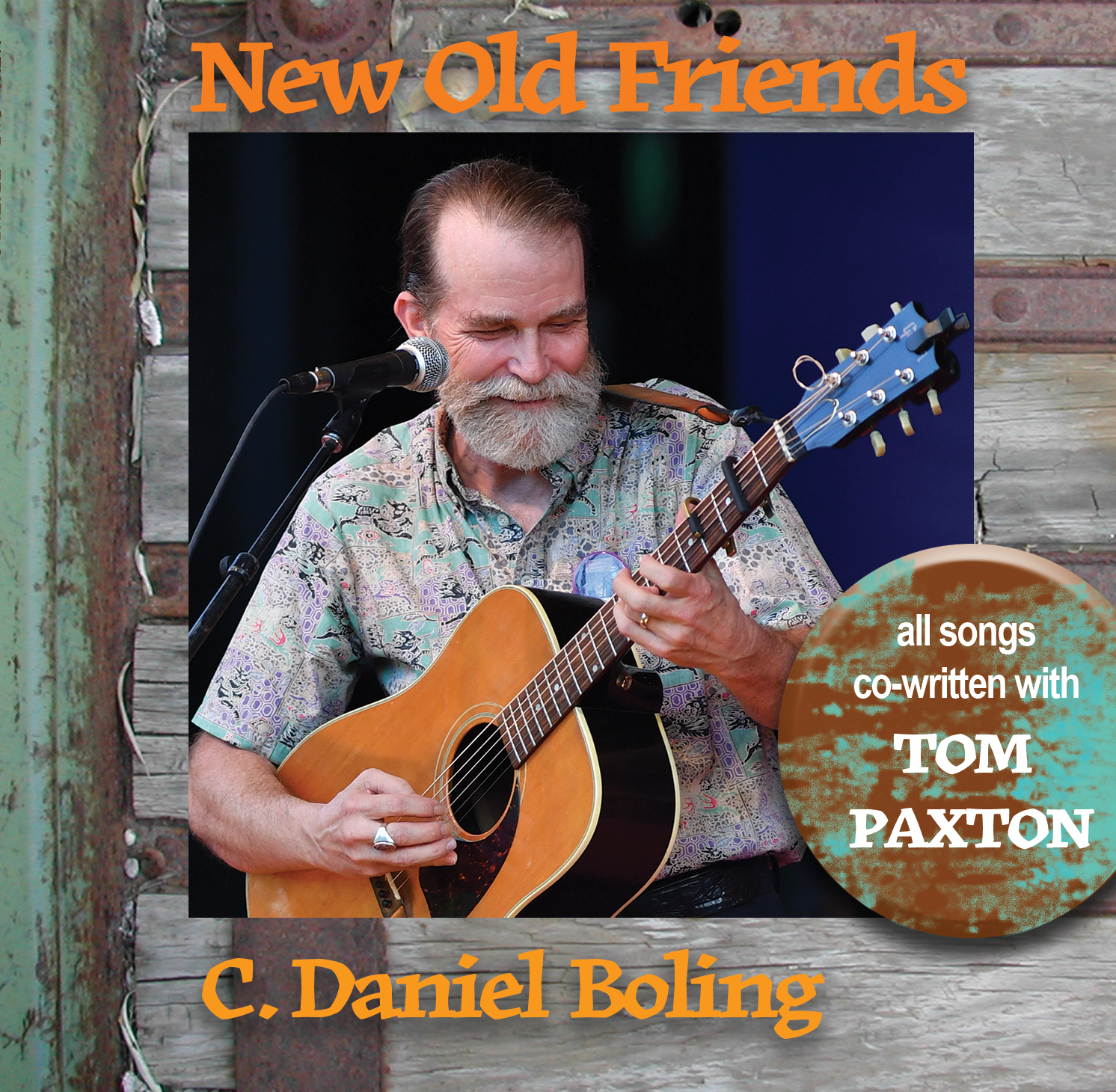 [Click on either cover image to go to purchase page] Daniel newest CD released summer 2023 on Berkalin Records. New Old Friends contains 15 songs which Tom Paxton and Daniel wrote together (with Noel Paul Stookey also co-writing one of these) and Tom sings on five of the tracks! This is a very special album we know you are going to enjoy.  Download PDF file of all lyrics here.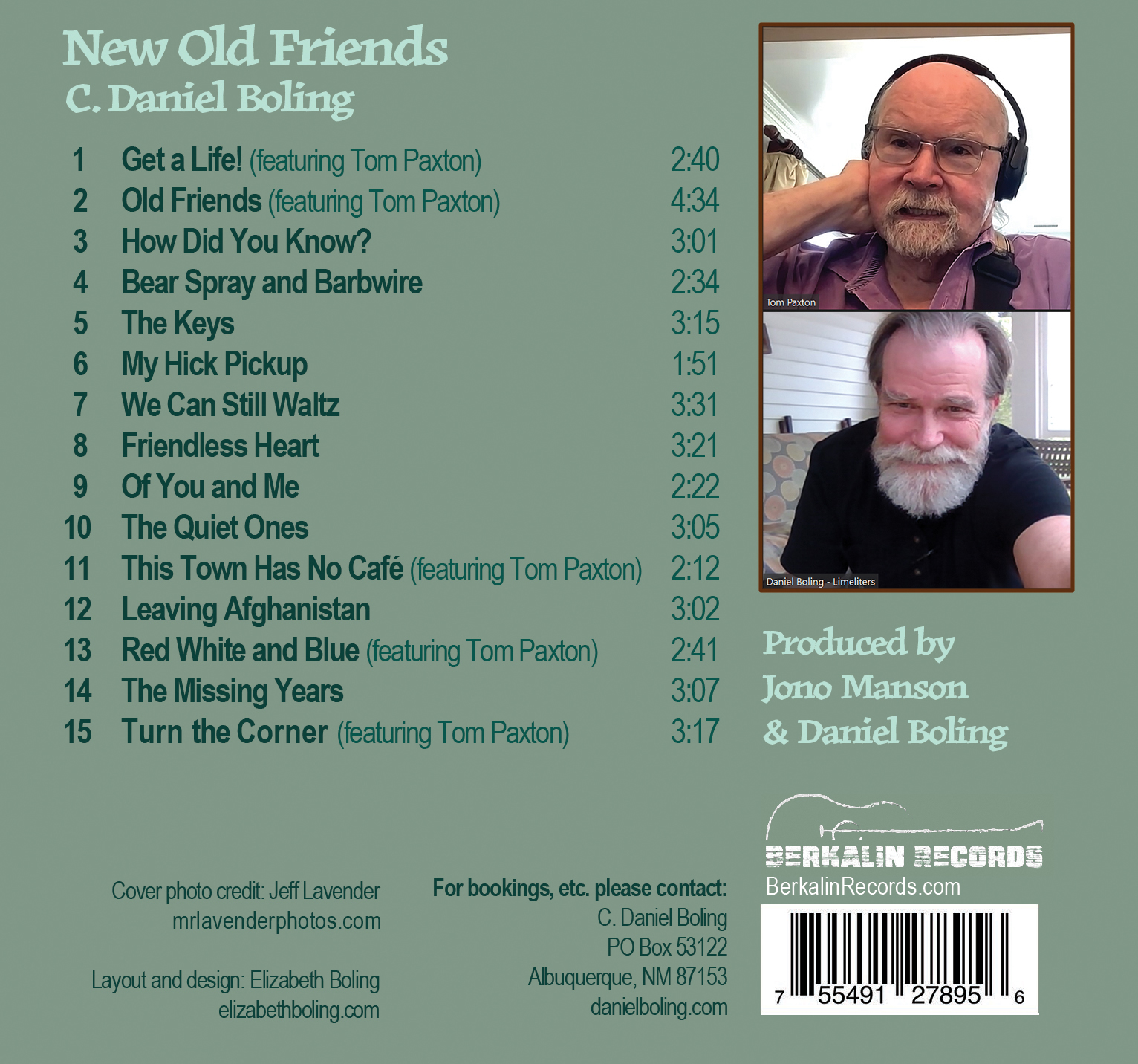 ---
Daniel is also the newest member of the iconic folk trio
The Limeliters! 
Yes, the group is still alive and well and touring 60 years after they began. Different artists these days as six decades have taken their toll, but the tight harmonies, stirring folk songs, humor, energy and fun continue with Andy Corwin, Steve Brooks and Daniel Boling. Please visit Limeliters.com for updates and concert schedules and we'll look forward to seeing you somewhere soon. And pick up your copy of our new album The Cutting Edge of Passé!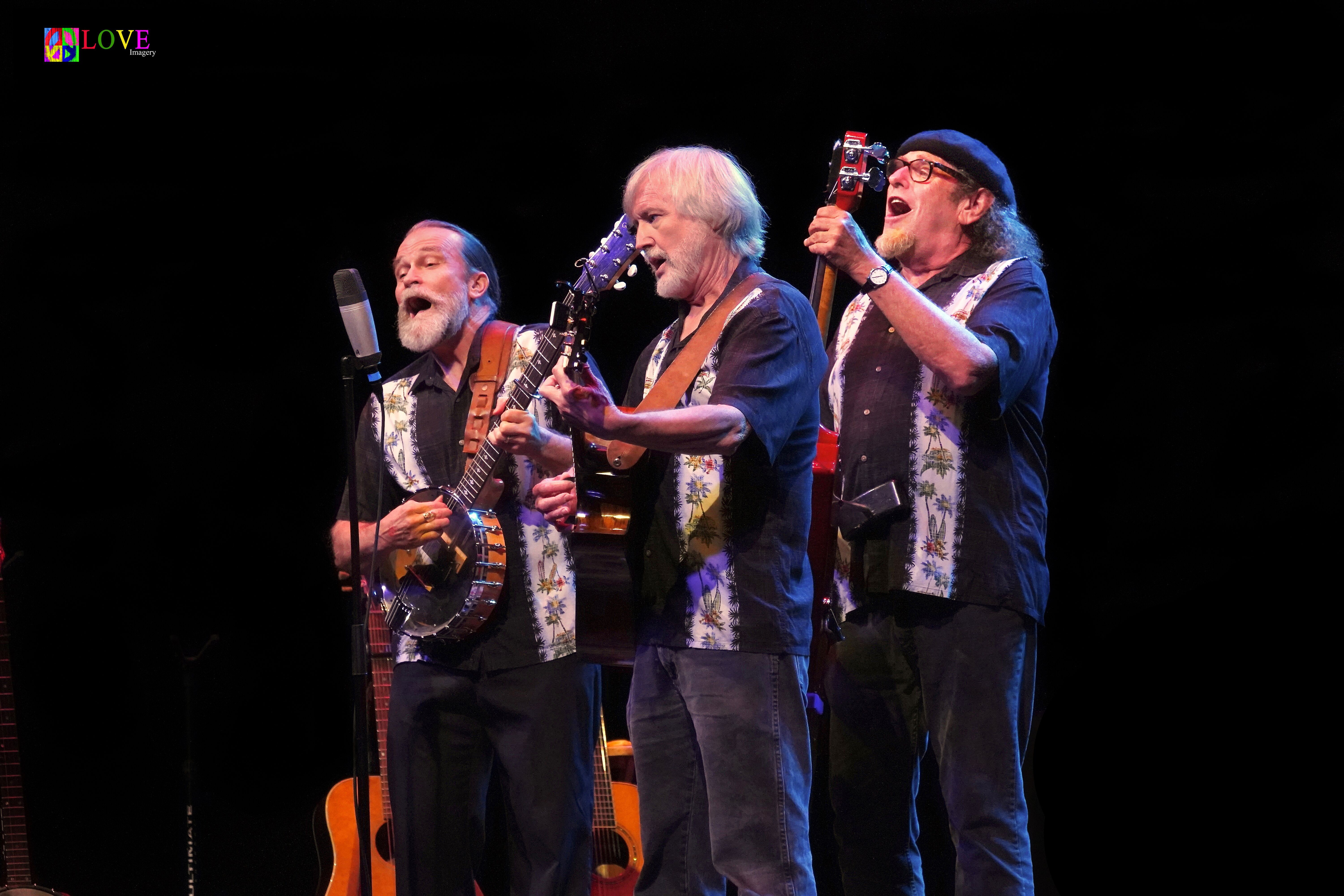 Many thanks to Love Imagery in New Jersey for this photo from our "Trifecta of Folk" concert at the Mayo Performing Arts Center with The Brothers Four and The Kingston Trio.
---
Daniel's 2018 CD "LIVE at The Kitchen Sink" was nominated for two 2019 New Mexico Music Awards and won Best Folk Song!
[WINNER] Best Folk Song - "Appalachia"
Best Novelty Song - "Rent-a-Snake"

Just click on the album cover to go to the products page and order yours.

---
Daniel's 2016 CD "These Houses" was on the 2017 GRAMMY nominating ballot for "Best Folk Album", was nominated for 2017 New Mexico Music Awards in six categories, & won Best Folk song: 
Best Americana song - "I Brought the War with Me";
[WINNER] Best Folk song - "Mama's Radio";
Best Singer/Songwriter song - "I Will Not Go Gently";
Best Mastering - "Mama's Radio";
Best Album Design;
Best Song of the Year - "I Brought the War with Me" 
 
and is on Folk DJ's lists across the U.S. and in Europe of "Favorite Albums of 2016".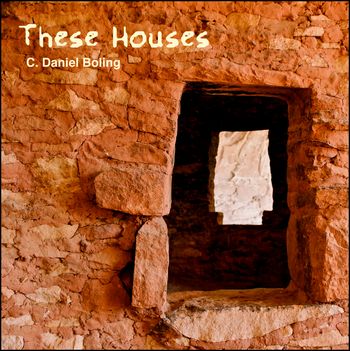 ---
Daniel's 2013 CD"Sleeping Dogs" on Berkalin Records was a Finalist in four categories in the New Mexico Music Awards and the Winner in one:
Best Song of the Year - "Sleeping Dogs" (The great Jaime Michaels won this one)
Best Folk Song - "Doesn't Get Better Than This" (Martha Reich won this one)
Best Mastering Engineer (WINNER!) - "Summer Sweetcorn" (For Engineer Will Dyar)
Best Album Design - Graphic Designer Elizabeth Boling (Dave Tutin won this one)
The album debuted at 

#13 in December 2013 and jumped to
#7 in January 2014 on the Euro Americana Radio Chart 
and made 2014 Top Ten CD lists for radio DJs on all three U.S. coasts 

---

1st Place Winner
Woody Guthrie Folk Festival
Songwriting Contest 2007
Daniel uses exclusively Shubb capos. Please check out these folks' excellent products at www.Shubb.com